Joe Biden Will Win Presidency, Projects Media as Swing State Counts Wrap Up and Recounts Ensue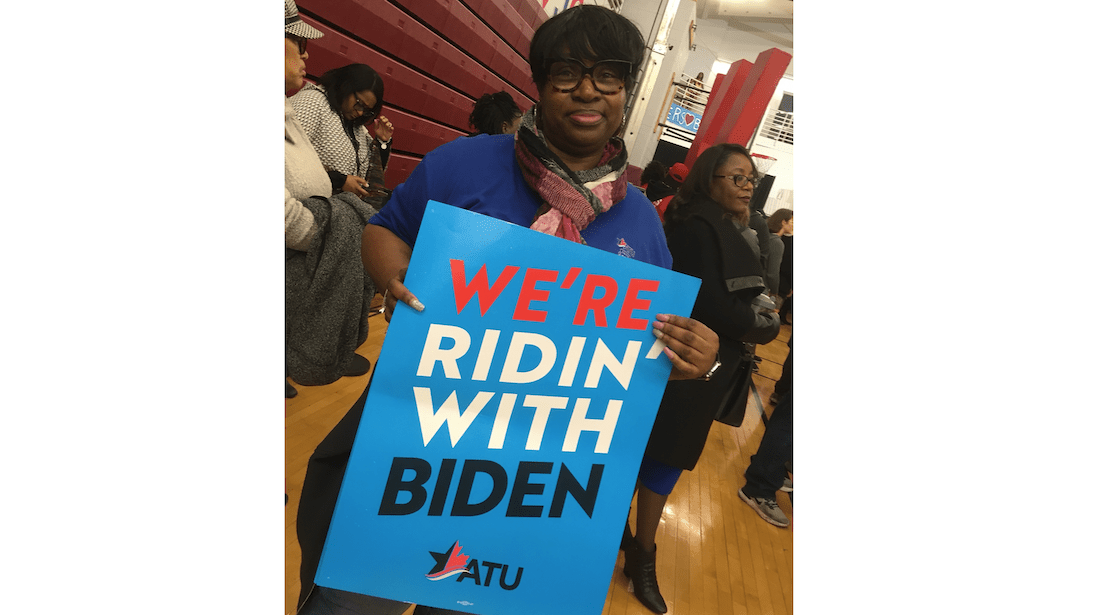 (Photo: Steven Rosenfeld)
On Saturday morning, Democratic presidential candidate Joe Biden and vice-presidential candidate Kamala Harris were projected by the national media to win three battleground states — Pennsylvania, Arizona and Nevada — which would give the Democratic ticket a wide Electoral College majority.
While President Trump rejected the media's assertions and vowed to keep fighting, his legal options were narrowing as his campaign's lawyers had yet to win any court rulings that would disqualify enough ballots to alter swing states results.
The 2020 election is not yet over, as officials have to finish their post-Election Day counting and verification of ballots, which precedes certifying the official winners of every race. Only then can candidates, including possible President Trump file for recounts, or recounts will automatically be triggered (such as in Georgia.)
In the meantime, election officials are bracing for protests and unrest in states where Trump has attacked the voting and counting process as fraudulent. As Susan Pynchon, founder and executive director of the Florida Fair Elections Coalition, an election transparency advocacy group, noted in a Saturday email, these threats are real.
"I am posting, with permission, comments below from someone who supports election operations," she wrote on a list-serve. "I am posting these comments anonymously for reasons that will become clear when you read the comments."
"I hope everyone realizes the impacts of their [critical] statements and comments on mistakes that have been corrected or explained by election officials, etc.," the election administrator said. "There are multiple election officials and some of us that support election operations across the country that are being threatened by the hour. This is spiraling into a very serious situation and I hope all of you consider that as this election is closed out."
"There is definitely a time to discuss ideas and improvements for the future," the official continued. "Right now, we need to support election officials so they can finish this process and in some cases simply survive. The Michigan story [where one county's tabulator switched 6,000 votes from Trump to Biden] has sparked crazy posts and conspiracies by extremists and election officials have had to get security. I just think we need to calm the rhetoric because this just ignites an already inflamed situation. I had to request patrols by my house simply because I have been on the news. And my situation is much better than many election officials, vendors, and others who support the process."
Pynchon's concluded, "So, even though the role for many of us is to be a watchdog over our elections and democratic processes, which I truly believe is a necessary and vital role, in this situation I think we should avoid speculations or analyses that could add fuel to a growing fire until the vote counts are done. And if you don't think it's a dangerous situation, please watch the following video starting at 40 seconds with a Georgia state representative talking about the vote count, fighting, bullets, seeing the whites of their eyes and time to start shooting."
The national media has projected that Biden will be the next president, but the process of certifying votes continues. States like Georgia will conduct automatic recounts. The Electoral College meets in mid-December. Congress certifies the presidential election winner during the first week in January. It's not over yet.