Voting Rights Activists Threatened with Lawsuit by Voting Machine Maker Over Sharing Instruction Manual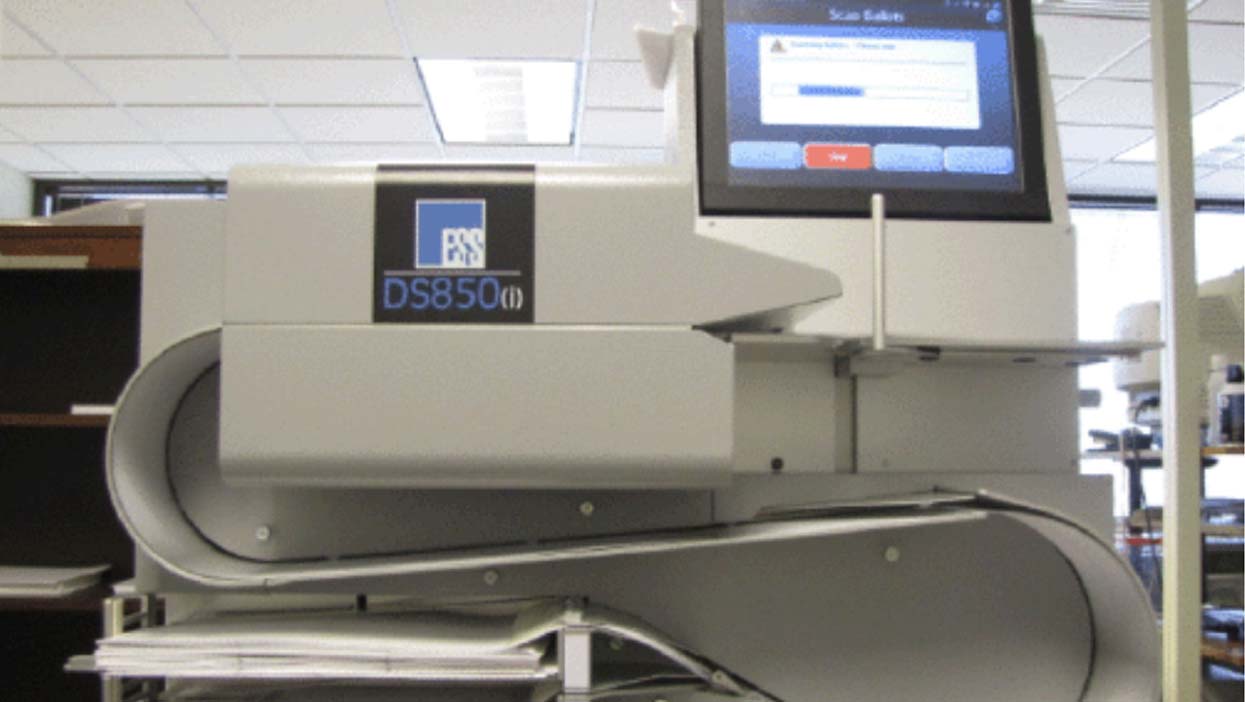 One the country's most dogged vote-count transparency activists, John Brakey of Tucson, Arizona, and the small non-profit he leads, AUDIT-USA, have been told by one of America's biggest voting machine makers to take down the instruction manuals for their firm's paper-ballot scanners from their website by Monday—or face a lawsuit, according to a September 27, 2018, letter from Timothy J. Hallett, Associate General Counsel for Election Systems & Software, or ES&S.
Brakey, a barrel-chested grandfather who sees verifying vote counts as nothing less than a moral crusade to save American democracy from the dark forces that have colonized and privatized the ballot box, posted various ES&S manuals on AUDIT-USA's website for a simple reason. The latest generation of high-speed scanners used to tally paper ballots has a built-in feature that he wants all precincts and counting centers to use: making an electronic image of every paper ballot cast.
The digitized ballot images can be used to verify close counts, which has occurred in a handful of recent races across the U.S.
However, ES&S apparently doesn't want that feature to be publicized—along with other instructions for machinery that tabulates millions of votes. In short, this showdown is a microcosm pitting a public right to know that vote counts can be transparent against one of the top players in an industry that profits by running elections behind an opaque veil as government contractors.
"We hope that litigation does not become necessary, but will not hesitate to enforce our rights, obtain court ordered injunctive relief to prohibit your illegal activities, and recover any and all damages," ES&S's letter ended, alleging that Brakey and AUDIT-USA were violating various copyright laws. "We look forward to your immediate compliance with the demands made herein and request that you provide the undersigned with written verification of compliance. Govern your actions accordingly."
"There's a well-established doctrine in the law known as the 'fair-use' doctrine," said Chris Sautter, a Washington-based elections attorney who specializes in election recounts and has represented AUDIT-USA in court. "The fair-use doctrine allows limited use of copyrighted materials when the purpose is to advance a public interest right-to-know… I don't think they [ES&S] know who they think they are dealing with. Maybe this works sometimes with public interest organizations."
"I think we have already made up our minds," said Brakey. "We are probably going to write something back, nicely, and just say we waive our 10-day notice. I know that we are in great shape with what we do. We're proud of the fact that we do what we do, and people have the right to know."
Neither ES&S's legal nor its press department would comment.
AUDIT-USA and its volunteers have been contacting local election officials in a handful of states using ES&S machinery—Virginia, Florida, Maine and Michigan—to gauge if they planned to use the ballot image feature this November. Federal law requires all election materials be preserved for 22 months.
Sautter said AUDIT-USA represents voters in Virginia, a state where many counties and cities are not preserving ballot images as required by federal law. If they cannot reach an agreement with state officials to use the image technology this November, they may be forced to file a lawsuit. In Maryland's 2018 primary, three close races were resolved using this technology to determine which ballots needed closer examination, Sautter said.
In December 2017, AUDIT-USA sued on behalf of several Alabama residents in the special Senate election where Democrat Doug Jones faced Republican and ex-state chief justice Roy Moore. A Montgomery County judge ordered the ballot images saved, but the state Supreme Court, egged on by top GOP officials, overruled that decision days before the election. After Moore lost, he ironically sought to use the images to verify the count.
Also Available on: www.alternet.org