With Trump and Russia, Cool Heads Are Needed to Protect Our Election Systems from Foreign Interference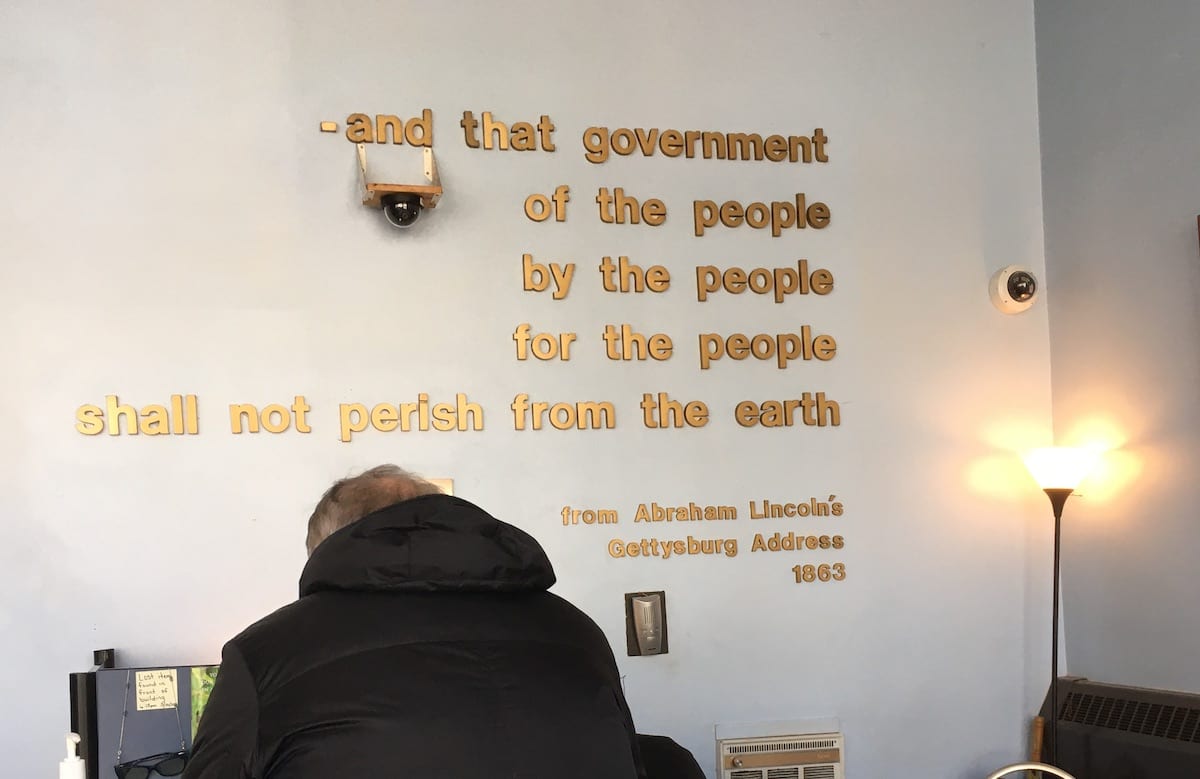 We have a president who is publicly at odds with many U.S. intelligence agencies and the U.S. Senate finding that Russia interfered in the 2016 presidential election.
It's a heated topic that has been at the center of the national dialogue for almost two years now and has done much to undermine the public's faith in our voting and elections systems.
Cool heads and some deliberation are needed for any constructive conversation about this issue and any others that relate to voting, lest the public have any greater reason to be disillusioned by the election process.
Unfortunately, the leader of a key organization in election protection and an important Democratic U.S. senator both took the wrong tack.
A tweet from Kristen Clarke, executive director of the Lawyers' Committee for Civil Rights Under Law, which runs the nation's largest election protection network of lawyers working every Election Day, said:
"As Trump meets w/ Putin, the #RussiaHacking crisis is undermining #Midterms2018 right now.

"Maryland's state election system is run on software owned by a Russian oligarch.

"80K voters in MD were impacted by a mysterious 'error' in June.

"Democracy is under attack. #Helsinki2018."
Maryland's Democratic U.S. senator, Ben Cardin, jumped in and retweeted his message based on a report in last Saturday's Washington Post:
"Today's news that a Russian oligarch with ties to President Putin owns a company that hosts part of Maryland's statewide voting infrastructure reinforces the fact that Russia has been infiltrating our systems for years."
What's wrong with these messages? To start, there's no evidence the problem Maryland experienced in its 2018 primary, where 80,000 people who registered to vote at state motor vehicle offices didn't see their names on voter rolls, had to do with Russia.
"It was not an intentional act," said a longtime technical consultant to state election officials, who didn't want his name used. "It seems to be a breakdown in the transfer of records from the DMV side to elections. There was no intentional malfeasance. It was a bad error… But it wasn't a cyber-security event."
Nonetheless, the Washington Post reported on Saturday that a Russian oligarch was part owner of a company that had an ongoing contract with Maryland's election division. While the paper reported that top state officials asked the Department of Homeland Security to look at the 2013 contract, the consultant—returning from this weekend's Philadelphia meetings of the National Association of Secretaries of State and National Association of State Election Directors—noted that Maryland's contract predated the Russian oligarch's investment in the U.S. firm servicing its voting systems.
That doesn't mean that state officials or the federal government should not re-examine the contract or work done. It's possible, one Washington-based election attorney said, that the state could withdraw from it because they weren't told about the new owners.
But the tweets by Clarke and Cardin are drawing lines between dots that don't connect. They're presuming guilt by association, which just doesn't hold up in any serious approach to resolve the problems of our election system.
As the attorney said, "I imagine there is guilt by association in this instance. But given what happened in 2016, I don't think it is a good idea to have Russian companies maintaining of state voter registration files."
There are a lot of reasons why people who care about voting should be concerned about Trump's performance at his press conference with Putin. The president is denying what the Senate Intelligence Committee, Department of Justice and U.S. intelligence agencies have all found, which is that Russia meddled in the 2016 election—including 12 Russian agents who were named Friday in an FBI indictment, a remarkable level of specificity.
But to chime in that the voting process is foregone or being rigged—which is what Trump said before he won in November 2016—isn't helpful on many levels. And when it comes to 2018's cyber-security efforts, it's simply wrong.
This year has seen unprecedented cyber-security efforts in election administration. Every state is partnering with federal agencies to harden their computers. There have been no proven reports of successful hacking attempts in this year's primaries. The same cannot be said on the political propaganda side, where Russian-connected 'bots' have tried to confuse or attack Trump critics.
There are always powerful forces competing in elections, including domestic political parties and candidates who stay in power when they successfully telegraph to people that their votes don't matter, or that they should have no confidence in results. Does the left, which purports to be the side that values participation, have to join this chorus? Is the impulse to score a quick political point more compelling than the big picture?
That big picture is this most undemocratic president, his authoritarian administration and his congressional enablers will all stand a better chance of staying in power if ordinary Americans don't think their vote matters.
Also Available on: www.alternet.org