Karl Rove Signals GOP Donors Should Support Roll Back of Absentee and Early Voting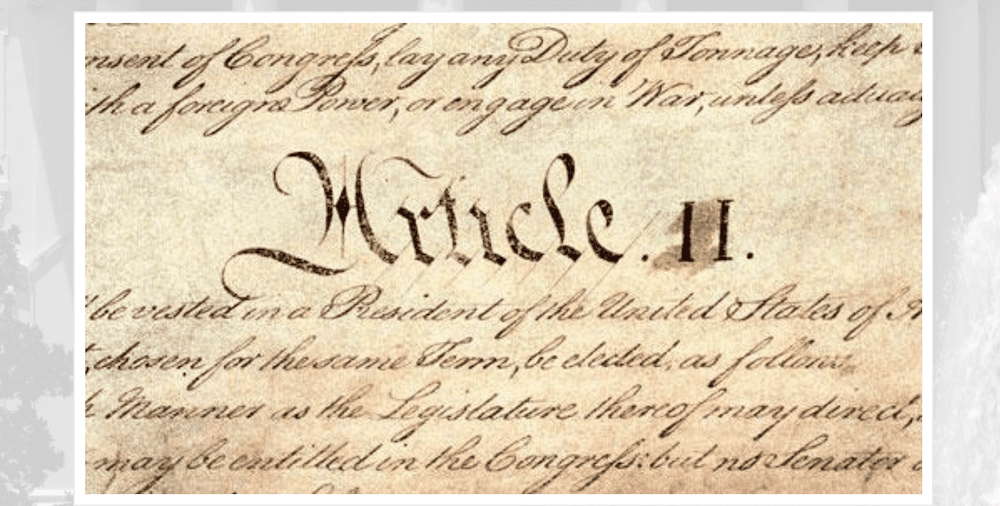 (Image: http://conservativeactionproject.com)
Hours after President Biden declared that "democracy has prevailed" during his inaugural address, longtime Republican strategist Karl Rove urged Republicans to pressure GOP election officials and legislators to create "a model election code" to reconsider the laws surrounding 2020's two voting options that lead to the presidential election's record turnout.
"Republicans should also encourage GOP secretaries of state and state lawmakers to develop a model election code," Rove wrote in a January 20 commentary for the Wall Street Journal entitled, "The Republican Future Starts Now."
"The job of proposing electoral reforms shouldn't be based on the unsupported claims of widespread fraud peddled by Rudy Giuliani and Sidney Powell," Rove continued. "Instead, the goal should be to suggest measures that restore public confidence in our democracy. How do states with extensive mail-in and early voting like Florida and Texas get it right?"
Rove's commentary comes as Republican-majority legislatures in battleground states such as Georgia, Pennsylvania and Arizona have proposed bills or convened hearings to review the laws that allowed people to vote with mailed-out ballots or early in-person in 2020.
"Whenever Karl Rove writes a piece in the Wall Street Journal, the history of it suggests that Democrats should pay careful attention," said David Daley, author of Unrigged: How Americans are Battling Back to Save Democracy. "Because the Wall Street Journal is where Republicans can signal to their donor class their key projects."
In March 2010, Rove penned a Wall Street Journal commentary openly discussing the GOP's REDMAP project, which targeted 107 state legislative seats that "would give them control of drawing district lines for nearly 190 congressional seats." REDMAP succeeded, creating GOP majority legislatures and congressional delegations in the otherwise purple states of Ohio, Michigan, Pennsylvania, Wisconsin, North Carolina and Alabama.
The website of the American Legislative Exchange Council (ALEC), which drafts model bills for social conservatives and economic libertarians, did not yet promote election reforms on its website. However, it linked to the Conservative Action Project, which posted a defense of the GOP lawmakers who opposed certifying the Electoral College slates from Arizona and Pennsylvania. The expanded use of voting via mailed-out ballots and early voting must be examined, it said.
"The 2020 election was conducted in an unprecedented manner: largely by mail, and in a way that overwhelmed the capacities of many states. It is not at all unreasonable to review the manner in which votes were counted," said the Conservative Action Project memo, which was signed by more than 100 activists and organizations. "Indeed, if the goal is to restore faith in future elections, then a comprehensive review and analysis to determine what went wrong, what went right, and what is in need of reform should be a critical next step."
Daley, whose prior book, Ratf*cked, profiled REDMAP and its impacts on the past decade's political battles and extreme politics, said Rove's commentary was a warning sign.
"Whenever Rove writes in the Wall Street Journal, it not to be a public intellectual but to put ideas in front of the Republican donor class," he said. "It fits perfectly with much of the Republican strategy on voter suppression."
"So much of it sounds reasonable," Daley continued, referring to the suggestion that a model election code be developed and embraced. "How can you be opposed to a blue-ribbon bipartisan commission that is going to step back and ensure that our elections are free, fair and secure? Except, that's not actually their intention, because we just had an election that was free, fair and secure. And [Sens.] Hawley and Cruz and 130-plus Republicans in the House voted to decertify [the popular vote results and Electoral College slates from] Pennsylvania and Arizona—even after a Republican governor [in Arizona] signed off on certification."
Already, Republican legislators in 2020 battleground states held hearings where they are badgering statewide election officials—some elected Democrats, some career civil servants—about decisions they took last fall that made it easier to vote with absentee ballots.
For example, on Thursday in Pennsylvania, Secretary of State Kathy Boockvar, a Democrat, was pressed by Republican representatives advising county election officials to count the returned mailed-out ballots of people who forgot to put their ballots in a secrecy sleeve. The state's supreme court subsequently ruled that the "naked" ballots should be disqualified.
"You disagree with the decision that was rendered by the Supreme Court?" Rep. Ryan McKenzie, a Republican, asked Boockvar.
"It doesn't matter whether I disagree with a decision rendered by the Supreme Court, because the Supreme Court's rule governs," she replied. "But what I would say is, and maybe this is part of your question, do I think that is the right approach for voters for making sure that every eligible voter's vote counts? No, I'd love to see the legislature change that law and say, 'Look, if a voter makes a mistake that does not have anything to do with their eligibility or their qualifications, such as a naked ballot, that vote should still count."
The Thursday legislative hearing was one of 14 that are slated in Pennsylvania to review voting laws and administrative rules that were in effect during the 2020 election. A separate GOP-sponsored proposal would create districts for electing state supreme court judges. If put into effect, it could become a judicial gerrymander to recast Pennsylvania's appellate courts—including the state's supreme court.
These steps and others, such as Republicans in Wisconsin (and Pennsylvania) talking about changing the way their states choose presidential electors, or Georgia possibly turning the secretary of state from an elective to an appointed office filled by the legislature, seek to change the laws so Republicans can win elections, Daley said.
"Republicans talk a lot about following the rule of law, but what they are trying to do is change the law to make it make it easier to do in 2024 what they were unable to do in 2020," he said.
Daley said Rove's push to review ballot access laws after an election where no evidence of fraud was provided by Trump's allies—despite 65 lawsuits—posed a longer-term threat to representative government than the pro-Trump mob that attacked the Capitol.
"In 2020, there were two mobs that attacked the Capitol," he said. "One mob did it with baseball bats, Trump flags and Camp Auschwitz shirts. And they tried to overturn an election through fear and terror and insurrection. And then there was the mob that wore tailored suits and congressional pins that walked in after that [first] mob, while there was still blood in the hallways and bullet holes in the walls, and they voted not to certify free and fair results from Pennsylvania and Arizona. They gave that mob everything that they showed up for."
"We need to be more fearful of that second mob," Daley continued. "Because they remain inside the House. They have been elected to the rules so that if this happens again, with better lawyers making the cases, they will have statutes that they can rely on to press fraudulent claims of election fraud."