Trump's Election Denial Candidates Soundly Defeated in Georgia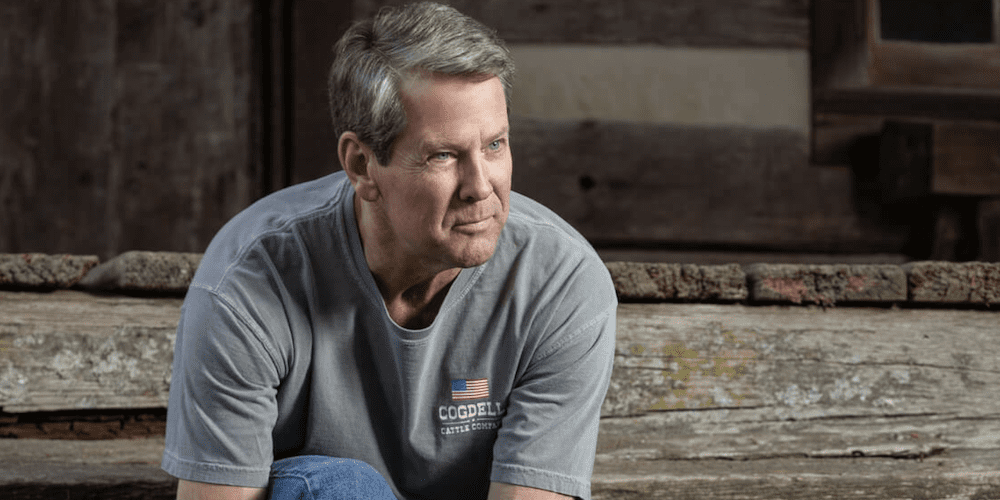 (Georgia Gov. Brian Kemp. Photo credit: WinRed.com)
In victories that forcefully rejected former President Donald Trump, Georgia Gov. Brian Kemp won the Republican nomination and Secretary of State Brad Raffensperger had a double-digit lead and was hovering above the threshold that would trigger a GOP primary runoff.
Kemp, who resoundingly defeated former U.S. Sen. David Perdue, will face a rematch with Democrat Stacey Abrams, who he defeated by nearly 55,000 votes in 2018 in a race where Abrams did not concede and accused Kemp, then secretary of state, of abusing his office's authority to suppress voter turnout across Georgia's communities of color.
Kemp and his successor, Raffensperger, both rejected pressure from Trump in the immediate aftermath of the state's 2020 presidential election to "find votes" to finesse a Trump victory, which neither did. In response, Trump viciously attacked both men and recruited primary challengers, including Congressman Jody Hice to take on Raffensperger.
With 90 percent of the vote counted, Kemp crushed Perdue, 73 percent to 22 percent, a half-million vote victory margin. Raffensperger lead Hice, 52 percent to 34 percent. Several metro Atlanta counties had yet to fully report, but Raffensperger firmly led in the region.
In other races of national interest, two Trump acolytes won their primaries. Congresswoman Majorie Taylor Green, one of Congress' most unabashed conspiracy theorists, garnered more than 70 percent of her district's GOP vote. Former football star Herschel Walker won his U.S. Senate primary with similar margins and will face Democratic Sen. Raphael Warnock this fall.
Many analysts will note that Trump's grip on the Republican Party seems to be looser than the former president boasts. Kemp's victory will be parsed by other candidates seeking to distance themselves from Trump but appeal to his base in the general election.
Patricia Murphy, an Atlanta Journal-Constitution columnist, wrote late Tuesday that Kemp did not respond to Trump's months-long taunts, oversaw the passage of legislation that appealed to Trump's stolen-election believers and social conservatives – from election reforms that were aimed at thwarting Democratic voting blocs to a six-week abortion ban. And Kemp touted accomplishments in office, in part fueled by a federal stimulus passed by Democrats in Washington.
Raffensperger repeatedly accused Hice of waging a campaign based on stolen election lies. However, he tacked to the far right in the finale of the primary campaign. He touted his office's efforts to police the process, such as going after voting by non-citizens, a virtually non-existent threat. He also criticized Georgia's automatic voter registration system.
In recent weeks, Raffensperger also said that record levels of in-person early voting for 2022's primary disproved the accusation from Democrats that Georgia was a state with a continuing legacy of racially targeted voter suppression. Georgia's civil rights activists reject that assertion, saying that the state's post-2020 reforms making absentee voting less accessible has meant that they had to work harder to turn out voters. As a result, many people voted early and in person, so that any problem with registration or accessing a ballot could be resolved.
The other major GOP-led election reform, increasing the state's legislature authority to directly appoint, replace, and control election officials was not clearly tested in the May 24 primary. Those authorities, which election policy experts say can subvert American democracy, may emerge in the general election if there are photo finishes in high-stakes races.