Ohio's Slow Walk to No on Absentee Ballot Drop Boxes and Return Postage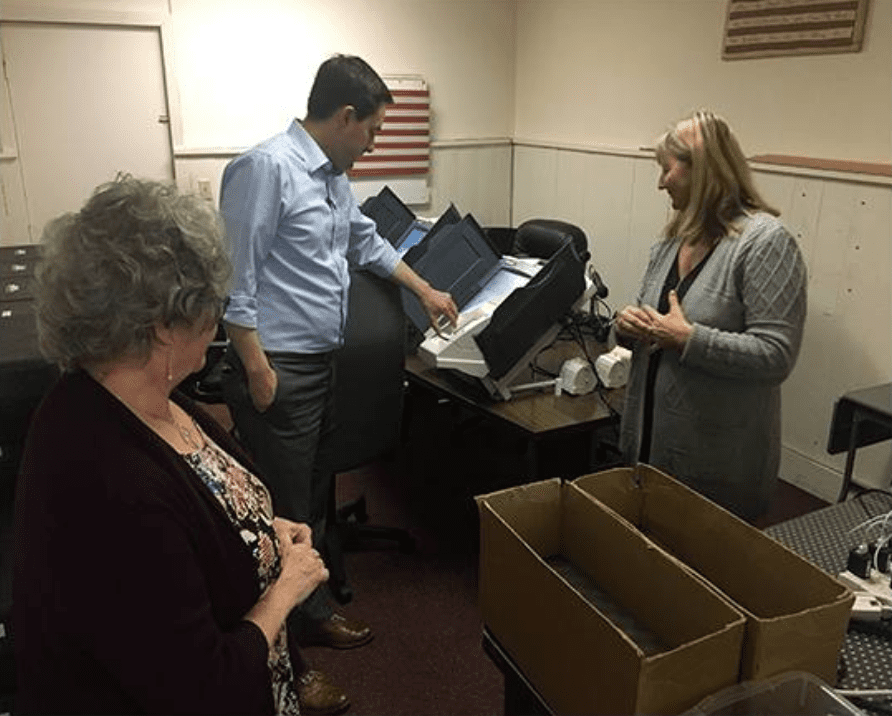 An obscure government board in Ohio controlled by Republican legislators is slow walking a request by the Ohio's Republican Secretary of State to spend $3 million for prepaid postage on envelopes to return absentee ballots in the fall presidential election.
The Ohio Controlling Board, on August 24, opted to take more three weeks to study the proposal by Secretary of State Frank LaRose. As a detailed Cleveland Plain Dealer report noted, the delay would likely clash with the timetable at Ohio's county election boards for preparing absentee ballot packages that are mailed to voters. What the report implies, but doesn't say, is that common-sense steps to help Ohio voters this fall are being intentionally avoided.
The decision by the Ohio Controlling Board, where four of the seven seats are held by Republican lawmakers, is the latest push back against LaRose. In early August, LaRose, a fellow Republican and former state senator, said that he could only deploy one new absentee ballot drop box in each of Ohio's 88 counties because he lacked legislative authority to deploy more boxes in urban and suburban settings. The U.S. Election Assistance Commission has suggested one drop box "for every 15,000 to 20,000 registered voters."
LaRose's proposal for one drop box per county was sharply criticized by civil rights groups. Those same groups applauded his counter proposal for pre-paid postage on the ballot return envelopes, however. LaRose said paying for postage would turn every Postal Service mailbox into an election drop box. But the Ohio Controlling Board has postponed taking action.
The emerging big picture is that the state's Republican lawmakers are not saying "yes" to drop boxes or to prepaid postage for ballot-return envelopes. As a longtime former legislator from another state said in an email, this is "a slow walk to… no."
(Editor's note: On August 27, Ohio-based voting rights groups and voters sued LaRose in U.S. District Court to overturn his directive banning multiple drop boxes in each county. The complaint details the emerging barriers to absentee voting this fall.
On Sept. 14, LaRose blocked the Cayuhoga County Board of Elections from creating siz drop box locations at public libraries throughout Cleveland.)