2020 Election on Track to Set Voter Turnout Record, Expert Says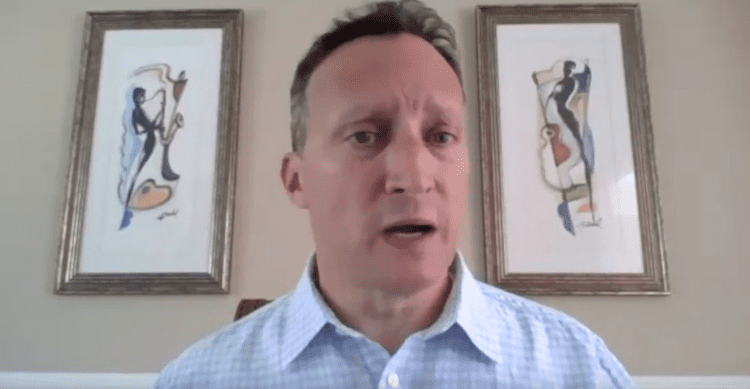 (Image / CEIR Media Briefing.mp4)
The 2020 election has been marred by many negatives—the most partisan presidential contest in decades, the most attacks by a sitting president on the legitimacy of the vote, and the most lawsuits ever filed over rules that help or hurt voters in either major political party.
But the election is also on track to set many positive records, according to one of the nation's most knowledgeable election analysts. The country will likely see the highest voter turnout in decades, the most paper ballots ever used by voters, and the most precautions ever taken to protect voter's health in a pandemic and election infrastructure from cybersecurity threats.
"Not only are we going to see more voters than America has ever seen. More of them are voting on paper ballots than ever before, including pretty much every single voter—with the exception if those using a disability-accessible device—in every single swing state," said David Becker, executive director of the non-profit, non-partisan Center for Election Innovation and Research.
"We are going to see turnout rates of eligible voters that likely we haven't seen since the early 1960s or perhaps going back to 1908, when was the last time we saw 65 percent of eligible voters participate," he said. "When you are looking at how the technology is being used and what might go wrong, just recognize that we have a perfect storm. Where we have foreign adversaries trying to interfere, layered on top of a pandemic where people are afraid for their health and it's required a lot of changes in election procedure, at the same time that we will see record turnout of voters like America has literally never seen."
Becker's comments came in a Tuesday briefing which urged reporters to maintain a sense of scale and context when reporting on the procedural, technical or legal problems that always accompany elections. Becker said that 2020's voters needed clarity as they plan to vote, not doomsday reports contending that the results might hinge on a singular issue.
"We're going to see a lot of what I call mountain and molehill problems," Becker said. "Any election in the United States is going to see problems… You know, we're not holding a single election this fall. We're holding 10,000 local elections in all of our local jurisdictions. Whenever 150 million Americans get together to do the same time at the same time, assisted by about 1 million volunteers, there are going to be things that go wrong. That's normal."
Becker predicted that 150 million voters or more would cast ballots, with half being mailed-out ballots that they received at home and returned in person or by mail. As of October 6, the U.S. Elections Project reported that nearly 4.7 million voters had already cast absentee ballots by mail—out of nearly 69 million absentee ballots that had been requested nationwide.
The processing of that many mailed-out ballots, especially east of the Rocky Mountains, was unprecedented. Apart from the ongoing legal fights over the rules for accepting and counting those ballots, there would be technical glitches with the machinery used, just as there often are problems in polling places when new voting systems are being debuted.
"There will be some problems with the technology," Becker said. "That happens all the time. Sometimes ballots get jammed in scanners. Sometimes there's a printer problem. On a big piece of equipment, sometimes a ballot envelope gets jammed. Anyone who's used a big copying machine knows that doesn't mean there's a big conspiracy or the Russians hacked your Xerox machine. It doesn't mean there's something malicious."
Becker said that election officials were taking steps to allow the public and political observers to watch the processing and counting of absentee ballots. Local officials first verify the voter's identity based on how they have filled out and signed the return envelope, and then remove the paper ballot and scan it to tally their votes—just as poll workers do in a precinct.
"Every election office I know is doing all of this out in the open—fully transparently, inviting media in many cases," he said. "In Philadelphia, for instance, they're going to have their mail ballot processing center out in the Philadelphia Convention Center. That process is going to be live streamed on the web the entire time. They are going to have a section for media to come in and observe… There are partisans from both sides who are going to be able to observe, not interfere, but observe."
Becker said the wide use of paper ballots should help legitimize the results because there was a paper trail that could be examined if challenges or recounts ensued after Election Day.
"About 75 percent of all voters in 2016 voted on auditable paper ballots," he said. "That is a best practice. There's not much consensus in the election field, but there is consensus that auditable paper ballots are very good thing to confirm that we are counting ballots properly and we are able to confirm the outcomes. That number will be closer to 95 percent [of all voters] this year.
"Florida, Georgia, North Carolina, Pennsylvania, Virginia, Ohio, Michigan, Wisconsin, Minnesota, Iowa, Nevada, Arizona all paper [ballot states]," Becker said, adding that Texas was the only big states still using paperless voting. "That is a big improvement over 2016."
Becker also noted that ballots from people who vote early or in person on Election Day will be the first votes to be counted and reported by the media when announcing projected winners.
"If you want your ballot to be among the first reported results, you should do your best to get your ballot in as soon as possible," he said.