Blue Voter Group Sends Another Confusing Mass Mailing to a Swing State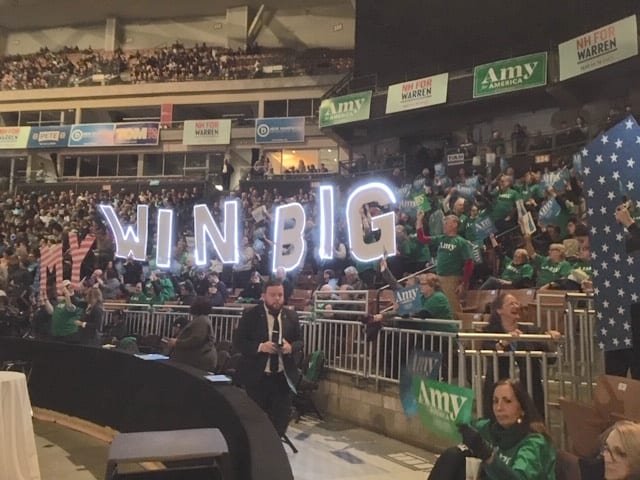 (Photo by Steven Rosenfeld)
The same pro-Democratic Party group that caused confusion in Virginia this summer by sending out thousands of absentee ballot applications with the incorrect return address may be repeating that pattern in North Carolina.
"We don't know where it came from, but we do know it did not say to return the application to board of elections—that's voter caging," said Joel Segal, a lawyer and top aide to former Rep. John Conyers, D-MI, referring to a suppression tactic where voters who don't respond to mailers can be taken off of the rolls.
The mailings appear to be part of a national campaign by the Washington-based Center for Voter Information (CVI) and the Voter Participation Center, which has raised millions to send registration and absentee ballot forms to "young people, people of color and unmarried women" to empower under-represented voters.
This past summer in Virginia, a 2.25 million-piece mailing caused confusion for voters and created a bureaucratic logjam when one-quarter of the letters had the wrong return address, a mistake the group attributed to a printing contractor. A spokesman forwarded a letter apologizing for that error in Virginia, but did not comment further on possible issues with its 1.8 million-piece mailing in North Carolina.
While there may be more than one mass mailing targeting potential swing voters in North Carolina, CVI's mailing is adding to chaos surrounding voting this fall.
Last week during a trip to North Carolina, President Trump told the state's voters to vote twice this fall: first via a mailed-out absentee ballot, and then again in person at a poll. Doing so would be illegal and get caught, Karen Brinson Bell, the State Board of Election's executive director, said in a statement that also urged voters to not make 2020's already complicated election more fraught.
"The State Board office strongly discourages people from showing up at the polls on Election Day to check whether their absentee ballot was counted," Brinson Bell said in response to Trump's canard. "That is not necessary, and it would lead to longer lines and the possibility of spreading COVID-19."
"North Carolina elections officials encourage voters to request their ballot as soon as possible and return it as soon as they are ready to do so," the BOE's statement said. "By doing so, you can track your ballot and ensure your vote counts."
Ironically, days after the Center for Voter Information's official-looking letter and pre-filled absentee ballot application arrived at about 1.8 million North Carolina homes, the State Board of Elections launched an online application portal, where registered voters directly interact with government officials to apply for an absentee ballot.
The Center's mailing, nonetheless, caused enough concern that "dozens" of voters called the ABC-TV affiliate in Raleigh to ask what was going on. "They didn't request the forms and want to know why they're getting them," the station said.
"What we're trying to do is help more and more people in North Carolina and other states to vote at home," Page Gardner, the groups' founder explained in the station's report. "We are trying to be very good partners with the state as well as very transparent."
But election officials in states targeted by the Center's mailings have said that their timing amid a pandemic "could not be worse." It adds to workloads, causes confusion and paranoia among voters, and diverts voters from using online government portals to apply for a fall absentee ballot—the most expeditious and accurate way to do so.
"The State and County Boards of Elections encourage third-party groups to consider the overwhelming toll that misleading or confusing mailings and other outreach efforts take on elections resources and the damage they cause to voters' confidence in elections," Brinson Bell said.