Voting Controversies: What Could Go Right, What Could Go Wrong?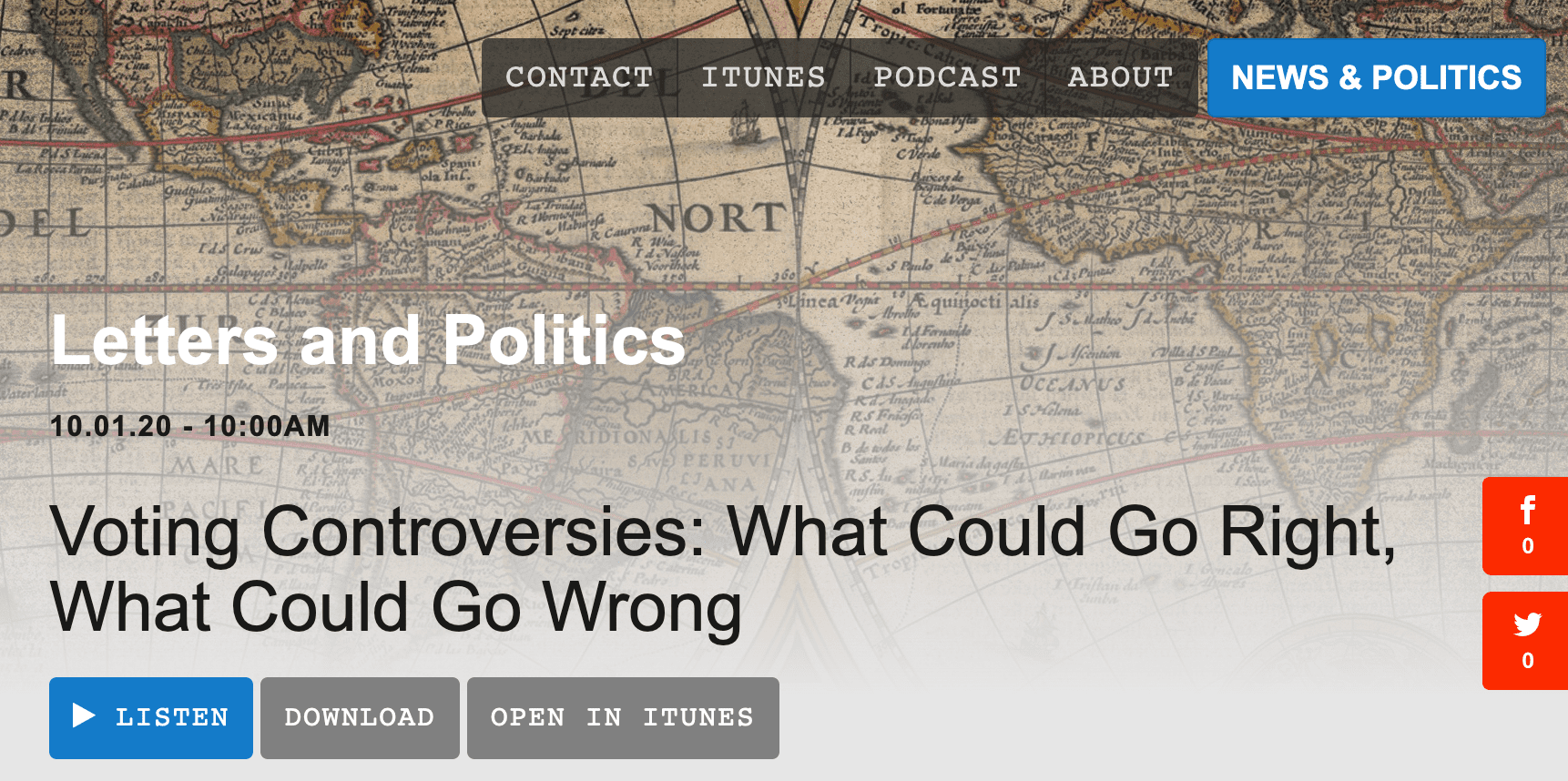 Steven Rosenfeld, Voting Booth's editor and reporter, interviewed by Mitch Jeserich, host of KPFA-FM's "Letters and Politics" show, on October 1, 2020.
The hourlong discussion reviewed the latest news and trends, starting with the question on many people's minds after the first presidential debate: Can President Trump instigate a constitutional crisis by rejecting the 2020 election's results?